Fri Jan 11, 2013, 07:30 PM
Omaha Steve (37,557 posts)
World War II Spitfire Planes May Have Been Found In Burma (updated with VIDEO)
Last edited Fri Jan 11, 2013, 07:35 PM - Edit history (1)
UPDATE: Video and more news here:
http://www.bbc.co.uk/news/world-asia-20957162
http://www.inquisitr.com/476640/world-war-ii-spitfire-planes-may-have-been-found-in-burma/
The search for several lost Spitfire planes that were packed in crates and buried in Burma toward the end of World War II may be over. David Cundall's 17-year quest to unearth the long-lost planes has cost him his life savings. A news conference today reports that searchers have found a crate buried in muck in Myitkyina. Photos from a camera lowered into the wet ground were inconclusive, but Cundall is encouraged by the discovery.
Cundall told reporters in Rangoon, Burma's main city:
"We've gone into a box, but we have hit this water problem. It's murky water and we can't really see very far. It will take some time to pump the water out… but I do expect all aircraft to be in very good condition."
If the historic aircraft is indeed hidden in the crate, Cundall, an elderly British farmer who has been competing with others to find the planes, will have been finally vindicated for all his trouble and expense. He also hopes to win the right to unearth them from the secretive Burmese government, says FOX News.
FULL story at link. To old to post in LBN.
http://www.ecologyfund.com/ecology/_ecology.html
Please click every day for a free donation.
8 replies, 1667 views
Replies to this discussion thread
| | | | |
| --- | --- | --- | --- |
| 8 replies | Author | Time | Post |
| World War II Spitfire Planes May Have Been Found In Burma (updated with VIDEO) (Original post) | Omaha Steve | Jan 2013 | OP |
| | Arctic Dave | Jan 2013 | #1 |
| | Sherman A1 | Jan 2013 | #2 |
| | central scrutinizer | Jan 2013 | #3 |
| | Trajan | Jan 2013 | #4 |
| | dipsydoodle | Jan 2013 | #5 |
| | enlightenment | Jan 2013 | #6 |
| | Jackpine Radical | Jan 2013 | #7 |
| | enlightenment | Jan 2013 | #8 |
---
Response to Omaha Steve (Original post)
Fri Jan 11, 2013, 07:36 PM
Arctic Dave (13,812 posts)
1. I'm hoping they can salvage these.
---
Response to Omaha Steve (Original post)
Fri Jan 11, 2013, 07:37 PM
Sherman A1 (12,502 posts)
2. Interesting
I hope they can find, recover & restore these aircraft.
"Be Kind; Everyone You Meet is Fighting a Great Battle." Philo of Alexandria
---
Response to Omaha Steve (Original post)
Fri Jan 11, 2013, 07:49 PM
central scrutinizer (5,933 posts)
3. paging Geraldo Rivera
nfm
"Against the assault of laughter nothing can stand." Mark Twain
---
Response to Omaha Steve (Original post)
Fri Jan 11, 2013, 07:57 PM
Trajan (16,210 posts)
4. I remember drawing Spitfires in elementary school
Awesome lines on that sleek beauty ....
"Conservatism discards Prescription, shrinks from Principle, disavows Progress; having rejected all respect for antiquity, it offers no redress for the present, and makes no preparation for the future." ~Benjamin Disraeli
---
Response to Omaha Steve (Original post)
Fri Jan 11, 2013, 08:05 PM
dipsydoodle (37,094 posts)
5. Crate ?
They were packed in containers the size of modern day containers 30 feet underground with the parts fully protected against damp. They will probably be "as manufactured"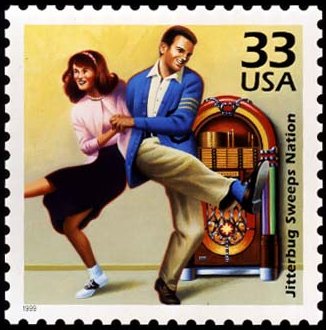 ---
Response to Omaha Steve (Original post)
Fri Jan 11, 2013, 08:16 PM
enlightenment (7,207 posts)
6. Very interesting.
It got me thinking about something my dad told us about not long before he died 13 months ago. He was a navigator in a bomb squadron in the CBI theatre during the war - afterward, he - along with quite a few other young, single officers - was reassigned to a post in Germany (they just didn't have a place for so many, so quickly, at wars end and it was more important to get the GIs and married men home).

Anyway, he was given a few different assignments - editor of the base paper, for one - and then as an inspector to the various depots the US had set up to collect government equipment. The job of the depots was to destroy the stuff . . . his job was to verify that they were doing it. He told us the quantity and variety of stuff was hard to fathom; one depot in particular about broke his heart - they had pallet after pallet filled with crates. In the crates were brand new Leica cameras (and he loved photography). To be destroyed, presumably because the US didn't want the stuff going on the black market.

We have a roll of film - not negatives, but processed photos (larger than slides but the same idea). I've managed to look at a few of them, but the roll is in a relatively fragile state and I'm no expert. Even so, they are all pictures he took (in his official capacity) of these depots. It's pretty amazing to see the amount of stuff that went up in smoke . . . I presume.

This article made me wonder how much of it was squirreled away - like the cars they found in the woods not long ago.
---
Response to enlightenment (Reply #6)
Fri Jan 11, 2013, 08:36 PM
Jackpine Radical (39,085 posts)
7. I had a cousin who worked as a civilian on Guam just after the war. He too
had a lot of stories of equipment being pushed off ships into the sea. Trucks, Jeeps, crawler tractors, all kinds of stuff being dumped at the end of the war.
We can have democracy in this country, or we can have great wealth concentrated in the hands of a few, but we can't have both.--Justice Louis Brandeis
---
Response to Jackpine Radical (Reply #7)
Fri Jan 11, 2013, 08:53 PM
enlightenment (7,207 posts)
8. Yep - planes and bombs and desks and typewriters . . .
everything. As a friend of mine pointed out, it must have been especially difficult for people who lived through the Great Depression to fathom so much waste.