Mon Jan 7, 2013, 03:52 PM
liberal N proud (45,356 posts)
Sen. Vittles, I mean Vitter calls Reid 'idiot' for Sandy-Katrina comparison
Louisiana Sen. David Vitter (R), upset with Harry Reid saying Hurricane Katrina was "nothing in comparison" to Hurricane Sandy and the devastation caused to the New York-New Jersey-Connecticut area, lashed out on the social network calling the Senate majority leader an "idiot."
"Sadly, Harry Reid has again revealed himself to be an idiot, this time gravely insulting Gulf Coast residents," Vitter Tweeted, linking to a story in the New Orleans Times-Picayune.
Vitter later also released a statement with the same language and adding, "Both Katrina and Sandy were horribly destructive storms that caused real human misery. And by most any measure, Katrina was our worst natural disaster in history. In 2005, Hurricane Katrina caused 1,833 deaths and over $108 billion in damage. Hurricane Sandy has caused 131 deaths and $65 billion in damage."
On Friday, Reid said the following on the floor, urging passage of Sandy funding:

"I really do believe it is important that I have the record reflect the reason we have gotten as far as we have on Sandy is because of the senior Senator from New York. It is too bad that it has taken so long. When we had that devastation from Katrina, we were there within days taking care of Mississippi, Alabama, and especially Louisiana--within days. We are now past 2 months with the people of New York and New Jersey.

"The people of New Orleans and that area, they were hurt but nothing in comparison to what happened to the people in New York and New Jersey. Almost 1 million people have lost their homes; 1 million people lost their homes. That is homes, that is not people in those homes. So I think it is just unfortunate that we do not have the relief for New York and New Jersey and the rest already. It has to be done. We have to meet the needs of the American people when an act of God occurs."
http://firstread.nbcnews.com/_news/2013/01/07/16396198-la-sen-vitter-calls-reid-idiot-for-sandy-katrina-comparison?lite
Some cannot tolerate when others do not agree with them. This problem is the underlying cause of most conflicts. A little tolerance goes along way to making the world fit together.
9 replies, 816 views
Replies to this discussion thread
| | | | |
| --- | --- | --- | --- |
| 9 replies | Author | Time | Post |
| Sen. Vittles, I mean Vitter calls Reid 'idiot' for Sandy-Katrina comparison (Original post) | liberal N proud | Jan 2013 | OP |
| | Tommy_Carcetti | Jan 2013 | #1 |
| | Bake | Jan 2013 | #5 |
| | Richardo | Jan 2013 | #2 |
| | fleur-de-lisa | Jan 2013 | #3 |
| | sheshe2 | Jan 2013 | #4 |
| | riqster | Jan 2013 | #6 |
| | truebrit71 | Jan 2013 | #7 |
| | 11 Bravo | Jan 2013 | #8 |
| | Erose999 | Jan 2013 | #9 |
---
Response to liberal N proud (Original post)
Mon Jan 7, 2013, 03:54 PM
Tommy_Carcetti (17,899 posts)
1. He doesn't seem to understand it's not a zero sum game.
Katrina was worse than Sandy. That's not in dispute.

But something being worse does not make another thing being very, very bad.
---
Response to Tommy_Carcetti (Reply #1)
Mon Jan 7, 2013, 04:28 PM
Bake (21,975 posts)
5. Tell that to Sen. Reid
Entire towns on the Gulf Coast were swept away by Katrina. More lives lost. As you rightly point out, Katrina WAS worse than Sandy.

But it wasn't up North, so it couldn't have been as bad ...

We helped the Gulf Coast after Katrina. Let's help the victims of Sandy.

Bake
Do you recognize the bell of truth when you hear it ring? - Leon Russell
---
Response to liberal N proud (Original post)
Mon Jan 7, 2013, 03:56 PM
Richardo (38,167 posts)
2. The Galveston Hurricane of 1900 killed 6-8,000 people and totally inundated the city.
Vitter, YOU'RE an idiot.
"If there are no dogs in heaven, then when I die I want to go where they went." - Will Rogers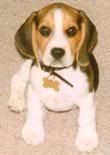 ---
Response to liberal N proud (Original post)
Mon Jan 7, 2013, 04:00 PM
fleur-de-lisa (1,725 posts)
3. I'm just amazed that Vitter was able to pull himself away from his prostitutes
long enough to give any kind of statement about Harry Reid. Sadly, this jackass is my Senator.
---
Response to fleur-de-lisa (Reply #3)
Mon Jan 7, 2013, 04:12 PM
sheshe2 (9,930 posts)
4. My Condolences, to you and the Great of Louisiana! n/t
You know something, our colors are getting brighter and bolder every single day! It is the color of change and it's beautiful~~~ The Color of Things "A man's character always takes its hue, more or less, from the form and color of things about him." - Frederick Douglass
---
Response to liberal N proud (Original post)
Mon Jan 7, 2013, 04:30 PM
riqster (5,995 posts)
6. Diaper Hooker Boy calling someone else an idiot?
"Democracy is two wolves and a sheep, voting on what to eat for dinner; Liberty is a well-armed sheep contesting the vote." (B. Franklin)
---
Response to liberal N proud (Original post)
Mon Jan 7, 2013, 04:31 PM
truebrit71 (17,522 posts)
7. Why is that whore-monger still in office?
www.pulltheotheronemate.blogspot.com
---
Response to liberal N proud (Original post)
Mon Jan 7, 2013, 04:52 PM
11 Bravo (16,263 posts)
8. Once again, the Vitter Shitter Critter proves himself to be a total jackass.
And what rough beast, its hour come round at last, slouches toward Bethlehem to be born?
---
Response to liberal N proud (Original post)
Mon Jan 7, 2013, 05:15 PM
Erose999 (4,841 posts)
9. Diaper Dave!
Support operation SYrian Protection through Helpful Intervention and LImited Strikes - SY.P.H.I.LI.S