Tue Dec 4, 2012, 08:06 PM
Stinky The Clown (52,699 posts)
Just how batshit crazy are some of our fellow Americans? Well . . . . **REALLY** batshit crazy.
Here is the first page summary of this latest Public Policy Polling survey done in the last few days. This is four paragraphs from the summary page:
Raleigh, N.C. – PPP's latest national poll finds that when it comes to the situation in
Libya, Americans trust the President slightly more than Congressional Republicans
48/45. Despite the sordid sex scandal, Americans have a generally favorable opinion of
David Petraeus 44/30. Democrats were more likely to have a favorable opinion of
Petraeus than Republicans were 47/38. But only 35% of women had a favorable opinion
of Petraeus, compared to 53% of men.
Voters had a 15% favorable opinion of Grover Norquist versus 37% who opined
unfavorably. But favorability for Norquist was higher than the average among Hispanic
voters at 26%, compared to 14% white and 7% African American favorability. When
asked if voters thought it was important for politicians to abide by his tax pledge, voters
responded "not important" 39/23 with 38% responding "not sure."
30% of respondents indicated they thought Democrats engaged in voter fraud. 33% of
Hispanics, the same percentage as of white voters, believe that Democrats engaged in
voter fraud, to only 15% of African Americans When asked if they thought Barack
Obama legitimately won the Presidential election this year or if ACORN stole it for him,
24% responded that they did steal the election for him, while 60% thought he won
legitimately and 10% were unsure. Half of the Republicans polled (49%) thought
ACORN stole the election.18% of respondents said they would support their state
seceding from the union due to Obama's reelection, to 68% who would oppose the
measure. 27% of Hispanics would support secession, compared to 19% of white voters
and 12% of African American voters. Young voters were also more likely to support
succession. 29% of 18-29 year olds would support succession, while only 14% of voters
age 46-65 and only 16% of voters age 65+ would support it.
"A lot of Republicans are having a hard time accepting the results of the election," said
Dean Debnam, President of Public Policy Polling. "Some want their states to secede from
the union, while others claim they don't think Obama was the legitimate winner."
Much more at this link:
http://www.publicpolicypolling.com/pdf/2011/PPP_Release_National_1204.pdf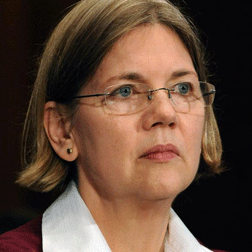 I can worry about 2014 while dreaming about 2016.
2 replies, 715 views
Replies to this discussion thread
| | | | |
| --- | --- | --- | --- |
| 2 replies | Author | Time | Post |
| Just how batshit crazy are some of our fellow Americans? Well . . . . **REALLY** batshit crazy. (Original post) | Stinky The Clown | Dec 2012 | OP |
| | dtom67 | Dec 2012 | #1 |
| | lunasun | Dec 2012 | #2 |
---
---
Response to dtom67 (Reply #1)
Tue Dec 4, 2012, 09:06 PM
lunasun (4,316 posts)
2. If its a true reflection the survey shows what a pop bottle young & hispanics are