Mon Dec 3, 2012, 10:29 PM
Ken Burch (45,469 posts)
If HRC really felt she HAD to run, here's the advice I'd give her(add yours as well)
1) Dial back the militarism about 50% or more. You've proved you can "bring it", now prove you know when NOT to bring it.

2) Come out, finally, for reducing our nuclear stockpile in Europe. The Cold War has been over for twenty-three years already. There's no excuse for us having ANY vestiges of the Cold War mindset in our dealings with Russia.

3)Admit that we were wrong, as a country, to insist on limiting the people we'd accept leading Haiti and Honduras to a few "hand-chosen" right-wing candidates. Pledge that we will never on your watch overthrow an elected democratic government.

4)Break with the Washington Consensus and take a strong anti-austerity position-not only does the insistence on appeasing Wall Street and Big Finance make you look like an enforcer of misery, it ultimately destabilizes the United States, because they massively increase the chances of a global revolution. Also, it completely betrays your commitment to feminism to support policies that impoverish women(especially women of color)throughout the world. You can be a feminist, or you can be an Anglo-American economic royalist-You can never be BOTH.

In short, totally break with the DLC/Third Way/"Pro-Business" Democrat thing and the Scoop Jackson/LBJ/Truman foreign policy tradition...be the person you were in 1972...THEN you might be worthy of our party's nomination-and then, for the first time, you can finally help the world's women in a meaningful way.
7 replies, 838 views
Replies to this discussion thread
| | | | |
| --- | --- | --- | --- |
| 7 replies | Author | Time | Post |
| If HRC really felt she HAD to run, here's the advice I'd give her(add yours as well) (Original post) | Ken Burch | Dec 2012 | OP |
| | doc03 | Dec 2012 | #1 |
| | virgogal | Dec 2012 | #2 |
| | Ken Burch | Dec 2012 | #3 |
| | JaneyVee | Dec 2012 | #4 |
| | leftstreet | Dec 2012 | #5 |
| | Ken Burch | Dec 2012 | #6 |
| | ShadesOfBlue | Dec 2012 | #7 |
---
Response to Ken Burch (Original post)
Mon Dec 3, 2012, 10:39 PM
doc03 (18,620 posts)
1. Here's my advice you have a great record of public service. You are getting
up there in age retire and enjoy your remaining years.
---
Response to Ken Burch (Original post)
Mon Dec 3, 2012, 10:50 PM
virgogal (8,330 posts)
2. My advice. Don't do it.
---
Response to virgogal (Reply #2)
Mon Dec 3, 2012, 10:52 PM
Ken Burch (45,469 posts)
3. There's that...but this thread was created
to offer suggestions in case she didn't make that particular decision.
---
Response to Ken Burch (Original post)
Mon Dec 3, 2012, 11:01 PM
JaneyVee (19,877 posts)
4. Stop building $350 million dollar jets we never use. Who are we fighting, the Transformers?
Champion peace at every turn.
Stand in solidarity with all Unions & workers.
Re-educate the masses on the virtues, values, and morals of Liberalism through example.
Focus on education, healthcare, and pride in Nation building here at home.
Climate change, climate change, climate change.
Believe in the people and believe that poverty can be eradicated.
EDIT: Oh and use your first name signature on your campaign posters and signs. It has an iconic feel to it: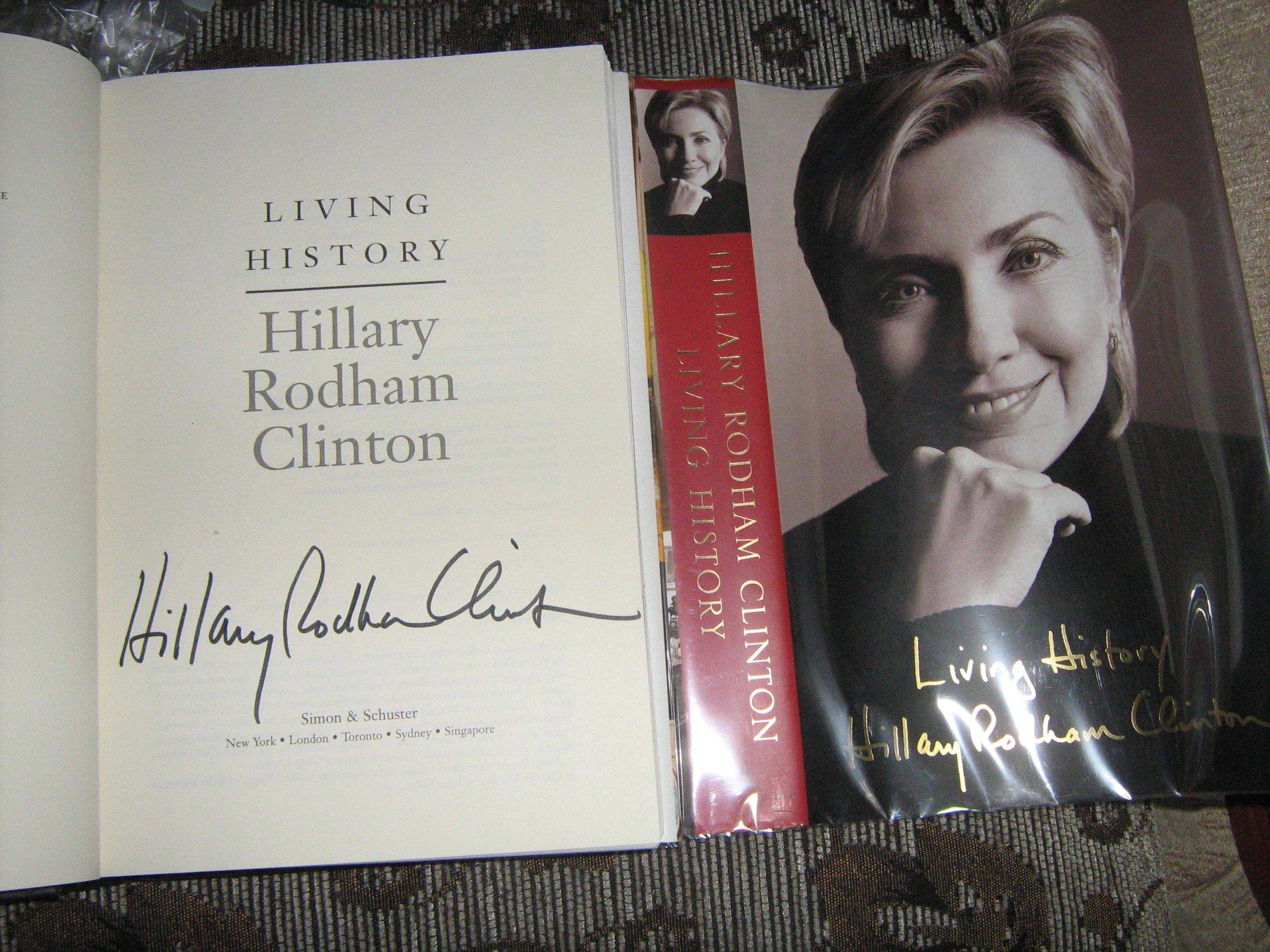 ---
Response to Ken Burch (Original post)
Tue Dec 4, 2012, 12:06 AM
leftstreet (27,735 posts)
5. Learn how to campaign. Don't wait for a coronation
HRC appeared to be flummoxed by the Obama camp. Evidently she spent Bush's last term watching the media crown her, and she fell for it.

It still amazes me that someone with her political knowledge and experience couldn't grab that nomination away from Obama
---
Response to leftstreet (Reply #5)
Tue Dec 4, 2012, 01:12 AM
Ken Burch (45,469 posts)
6. And, if you'r going to invoke Bobby Kennedy in your ads(like you did last time)
Actually CARE the way Bobby did. Get angry and get real. To hell with "respectability".

Go to Mississippi...Go to Pine Ridge...go to the homeless camps in Portland...see the real pain and commit to DOING SOMETHING REAL ABOUT IT-whether that pisses off the big donors or not.
---
Response to leftstreet (Reply #5)
Tue Dec 4, 2012, 02:27 AM
ShadesOfBlue (38 posts)
7. in case you haven't noticed....
beating Obama in an election is pretty hard.