Wed Jan 18, 2012, 09:49 PM
TalkingDog (8,190 posts)
Some people are wondering if the blackout did any good. Here's a clue.
http://arstechnica.com/tech-policy/news/2012/01/pipa-support-collapses-with-13-new-opponents-in-senate.ars
The newly-opposed Senators are skewed strongly to the Republican side of the aisle. An Ars Technica survey of Senators' positions on PIPA turned up only two Democrats, Ben Cardin (D-MD) and Jeff Merkley (D-OR), who announced their opposition on Wednesday. The other 11 Senators who announced their opposition on Wednesday were all Republicans. These 13 join a handful of others, including Jerry Moran (R-KS), Rand Paul (R-KY), Mark Warner (D-VA), and Ron Wyden (D-OR), who have already announced their opposition.
Marco Rubio, a freshman Republican Senator from Florida who some consider to be a rising star, withdrew his sponsorship of the bill, citing "legitimate concerns about the impact the bill could have on access to the Internet and about a potentially unreasonable expansion of the federal government's power to impact the Internet." He urged the Senate to "avoid rushing through a bill that could have many unintended consequences."
snip
The partisan slant of the defections is surprising because copyright has not traditionally been considered a partisan issue. Before Wednesday's protests, PIPA had 16 Republican co-sponsors and 23 Democratic ones. The bill lost a quarter of its Republican sponsors on Wednesday, while we know of only one Democrat, Ben Cardin (D-MD), who dropped his support.
Those who dropped their support were most likely bolstered by strong opposition from conservative think tanks and blogs. On Tuesday, the influential Heritage Foundation announced that it would include SOPA and PIPA as a key issue on its voter scorecard. And the popular conservative blog redstate.com, whose founder threatened to mount primary challengers to SOPA supporters last month, has been hailing Senators who come out in opposition.
/snip
Even tho this was a bi-partisan bill, it looks like the Republicans are scrambling to turn this on the Dems.
11 replies, 1379 views
Replies to this discussion thread
| | | | |
| --- | --- | --- | --- |
| 11 replies | Author | Time | Post |
| Some people are wondering if the blackout did any good. Here's a clue. (Original post) | TalkingDog | Jan 2012 | OP |
| | ddeclue | Jan 2012 | #1 |
| | Warren Stupidity | Jan 2012 | #2 |
| | TalkingDog | Jan 2012 | #3 |
| | Archae | Jan 2012 | #10 |
| | joshcryer | Jan 2012 | #4 |
| | EFerrari | Jan 2012 | #5 |
| | AsahinaKimi | Jan 2012 | #9 |
| | neverforget | Jan 2012 | #6 |
| | frazzled | Jan 2012 | #7 |
| | rbixby | Jan 2012 | #8 |
| | karynnj | Jan 2012 | #11 |
---
Response to TalkingDog (Original post)
Wed Jan 18, 2012, 09:50 PM
ddeclue (16,733 posts)
1. Rubio caved and ran for cover when his Senate comment page melted down today...
---
Response to TalkingDog (Original post)
Wed Jan 18, 2012, 09:54 PM
Warren Stupidity (34,633 posts)
2. I predict a stampede for the exit.
Followed in a few weeks by some other idiotically named bill that will attempt to do pretty much the same thing. The oligarchs sank about 50M into this version, they aren't about to give up.
=== I'm sorry, your war may not be available at this time. Please try again later. ===
---
Response to Warren Stupidity (Reply #2)
Wed Jan 18, 2012, 09:56 PM
TalkingDog (8,190 posts)
3. Agreed 100%
---
Response to Warren Stupidity (Reply #2)
Thu Jan 19, 2012, 08:04 AM
Archae (28,190 posts)
10. Yup.
I figure that too.
"...People voting republican, give them a boot to the head!"
---
Response to TalkingDog (Original post)
Wed Jan 18, 2012, 09:57 PM
joshcryer (43,019 posts)
4. I know my two Dem senators are backing off. Mark Udall opposes it completely...
---
Response to TalkingDog (Original post)
Wed Jan 18, 2012, 09:58 PM
EFerrari (163,986 posts)
5. Awesome.
You can jail a revolutionary but you can't jail a revolution. Fred Hampton
---
Response to EFerrari (Reply #5)
Thu Jan 19, 2012, 08:01 AM
AsahinaKimi (20,258 posts)
9. I second that "Awesome!"
I got at least 5 friends to sign the petition and send emails off to their Senators and Congress critters.

Kimiko ~yori.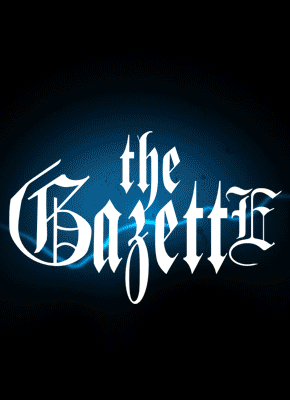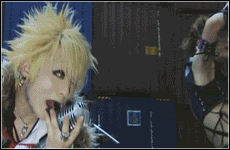 Rock the GazettE!!
---
Response to TalkingDog (Original post)
Wed Jan 18, 2012, 10:04 PM
neverforget (6,827 posts)
6. The Tubes roared today.
"I'm tired of ignorance held up as inspiration, where vicious anti-intellectualism is considered a positive trait, and where uninformed opinion is displayed as fact." Phill Plait, Bad Astronomy
---
Response to TalkingDog (Original post)
Wed Jan 18, 2012, 10:17 PM
frazzled (10,306 posts)
7. Google, Yahoo et al. have a lot of money and power
As much, if not more, than the motion picture, music, and arts communities. Money talks, you know -- especially to Republicans.

I hope you realize this is pretty much a fight between two giant corporate interests, each fighting on their own behalf. The only people who really have something to lose are smaller Web sites on the one hand, and smaller artists and producers on the other. Both issues are real: internet integrity, and piracy. Wikipedia has skin in the game: I think their concerns are valid, along with other noncommercial Web sites, including this one; but so do independent filmmakers and artists. I hope now a rational compromise can be made.

All in all though, I didn't miss LOLcats.





Save the Art
---
Response to TalkingDog (Original post)
Thu Jan 19, 2012, 07:39 AM
rbixby (1,107 posts)
8. Franken still supports it....wtf?
I wonder how much money the MPAA contributed to his campaign....
---
Response to TalkingDog (Original post)
Thu Jan 19, 2012, 08:35 AM
karynnj (48,267 posts)
11. With the President against the bill as written and Patrick Leahy saying he is open
to change on the provisions that could take down a site, it may be that many Democrats, who signed as co-sponsors are staying to try to "fix the bill". I know that was Senator Menendez's position.

I suspect that the reason the Republicans are scrambling is that their normal preference is for less regulation and they have to see how unpopular this bill is. It might also be identifying a split in the Republicans between those who see the issue as protecting property rights of major companies and those who see it just as regulating - negatively impacting their freedom. (ie think of it as a split between the Romneys of the party and the tea party.)

On the Democratic side, I think it is important to drop the idiotic claims that the Congressmen and Senators were "bought" on this. Protecting copyrights has been a long term issue and it is complex. I can remember any number of Democrats who have spoken of the need to get China to honor US intellectual property rights. There is no reason to always assume the worst and attack the integrity of anyone supporting something you do not like. ie Al Franken is attacked on this thread. Could it be that because of his former career, he is sensitive to the fact that many entertainers end up cheated out of the full amount they should get from their work because many get it for free?

My guess is that the Democrats' attempt to fix the bill will not produce a bill that can pass both houses. I would not be surprised to see more Republicans desert SOPA -which was their bill - and PIPA. Even if it really is fixed, I would assume that many will not see that and the people who support it will suffer some political damage. It very likely might be better to abandon it and some time in the future restart the entire process - and this time include more internet savvy people in trying to define the solution.


My user name is no longer true, I should now be karenVT